ADJUSTING TO CHANGE AND GOD'S GRACE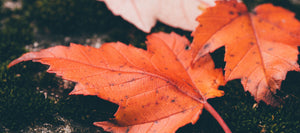 If there is anything I think we have had to deal with on an almost daily basis, it is Change. From owning a thriving excavation company to going broke; from knowing what I was going to do for two weeks in advance to wondering what I might have going today; from backyard pottery to having a thriving pottery business where I again have more work than I can keep straight in my mind, change has remained constant over the years.

One of those changes this past year was writing a new business plan in which we removed most of our wholesale accounts – except those purchasing mugs. That decision changed a whole bunch of things in the studio. We went from having two high-production potters to having one medium-production potter. Now, even just with doing retail, we again have enough work to hire another potter. It is amazing how one little decision changes amount of work, type of work, pay for work, etc. etc. etc.

In the midst of all the changes we encounter on a daily basis, it is so good to know that if there is anything that does not change, it is that by God's grace we get up each morning and see what God has in mind for this day.
Leave a comment
Comments will be approved before showing up.