TO EVERYTHING THERE IS A SEASON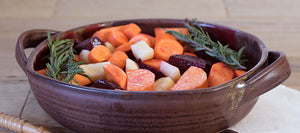 "To everything there is a season, and a time to every purpose under the heaven." Ecclesiastes 3:1
Jennie and I are in Phoenix visiting our daughter Kiersten and her husband Dave. Jennie's siblings are all here and quite a few members of her extended family. We organized a reunion for Jennie's aunt and uncle - both 89 years old. They will travel with some of their nieces and nephews. It has been a great opportunity for us all because, given their age, we never know how many more reunions they will be able to enjoy. Actually, at any age, do any of us know how many tomorrows we will be given?
There is not a lot going on here, so I get up early and let Jennie sleep in. When I checked my watch for the time and date, I realized that today is leap day of leap year. Because each year is a little longer than 365 days, we add a day every fourth year. In life when I can't get everything done it would sure be nice to just add an extra day, hour or whatever is needed. 
I don't have the means to do this though, so I will have to learn how to cope with just not getting everything done. So far, I'm adapting quite well!
May we enjoy and appreciate each day we are allotted.
Leave a comment
Comments will be approved before showing up.