WHY CUSTOMERS AND THEIR FAMILIES ARE THE HEART OF OUR BUSINESS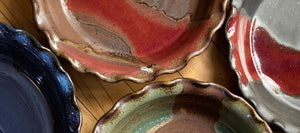 We like to think that people are the heart of our business, and there are certain times of the year when that becomes more evident. The end of the summer and winter seasons are two of those times. It's amazing how much we and our staff grow to love our customers, even though we sometimes see them only a few times a year. We learn about their grandchildren, how that troubled son or daughter is doing after rehab, we count down with them how long their offspring has left before they graduate from MSU, and / or what they do in "real life" when they aren't on vacation at Big Sky or visiting Yellowstone.
We give them hugs when they come and when they go, because we truly care about them and consider them to be friends. We look forward to the next season when we might expect them to return to our area. We are sad when they have to go back home again, but we have seen enough of life to know they do have to go back to their jobs and the family they left back home. Once they have departed, we appreciate the notes that often come our way letting us in on a little bit of their "at home lives."
The year David had his surgeries in Arizona and we were gone for most of seven months, one of the hardest parts was missing our visiting friends at The Coffee Pot Bakery and Mountain Arts Pottery. We received notes from many who followed his progress, and their well wishes and prayers were a real encouragement to us during our difficult time. During that absence, we missed at least one graduating MSU student whose family had come to Bozeman and to our store every year since that son was a freshman, and all through that week of graduation, I couldn't help thinking that we would probably never see them again.
Our visiting friends' encouragement over the years and their affirmation for the new things we do to the store every season is most gratifying, but what we're most grateful for are their interesting lives, their love of Montana, and their willingness to consider us and our team members a part of their lives.
Leave a comment
Comments will be approved before showing up.